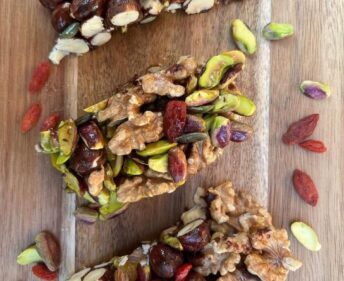 Healthy Nuts Bars
January 10, 2023
Method:
Red Lentils
In a saucepan, slightly saute the vegetables with a little olive oil, add the tomato paste, bay leaf and vinegar. 

Add the lentils and water to cover them, and simmer until they are mushy.
Put everything in the blender until they become a thick sauce
Christos Karaoli
Stay in touch for new products, recipes and offers!