Pistachio Power Balls
February 6, 2023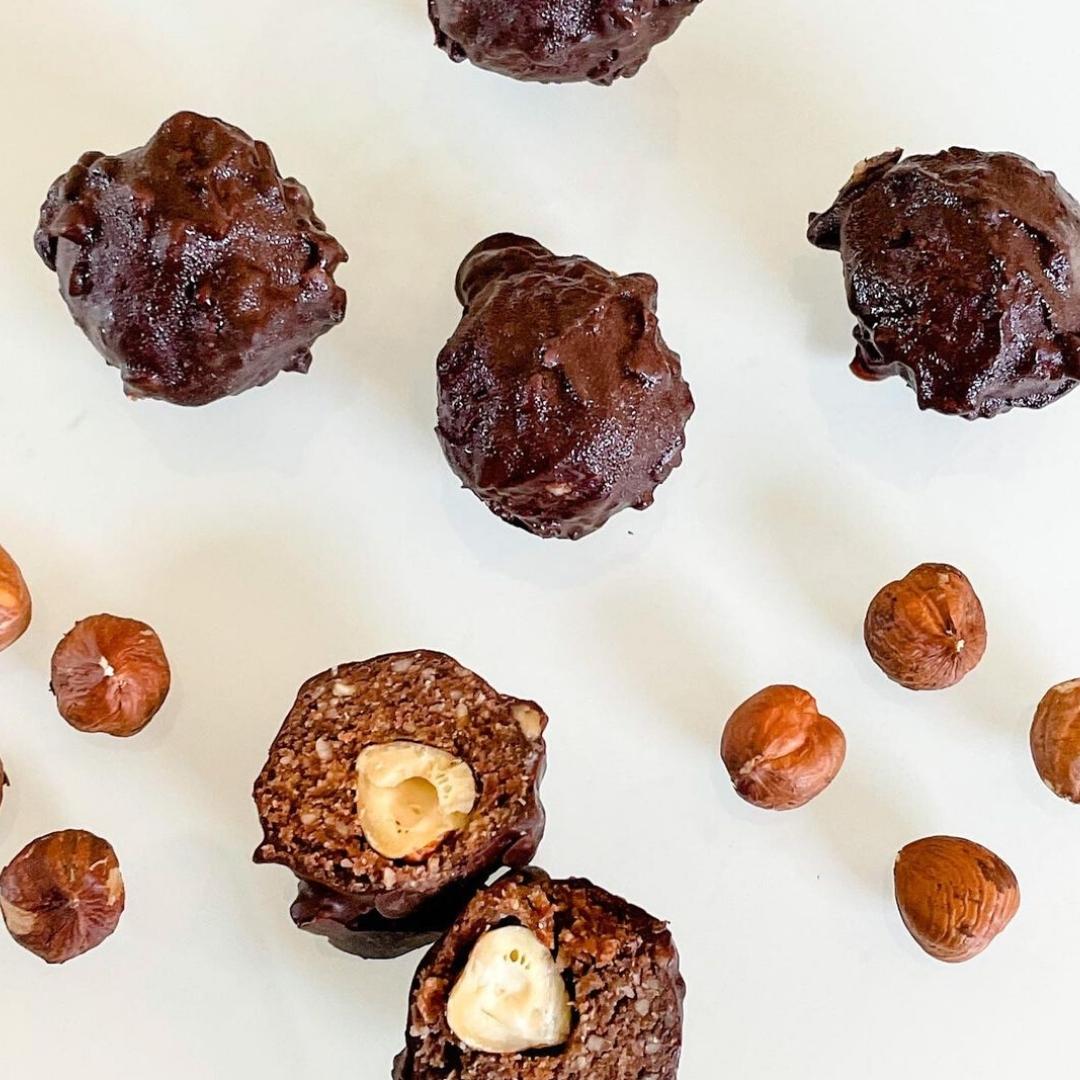 Ferrero Rocher Balls
February 6, 2023
Method:
Red Lentils
In a bowl, add all the ingredients for the base and mix until they are homogenized
Clean the palms from the fiery pits, cut them in half and put them in a pot
In the pot, add the remaining ingredients for the filling and mix until the cornflour dissolves. ‼️With the fire out
Bake on medium to low heat until they are homogenized and a wonderful instant jam is made.
In the silicone mold for tarts, pour ¾ of the base mixture and press it with our hands to make it uniform. Then add the date jam and finally sprinkle with ¼ of the reserved base mixture and the almond fillet.
Bake in a preheated oven at 170-180°c in the air on medium heat for about 20-25 minutes or until golden brown
As soon as it's ready, take it out of the oven and let it cool
Store in the refrigerator
Stay in touch for new products, recipes and offers!