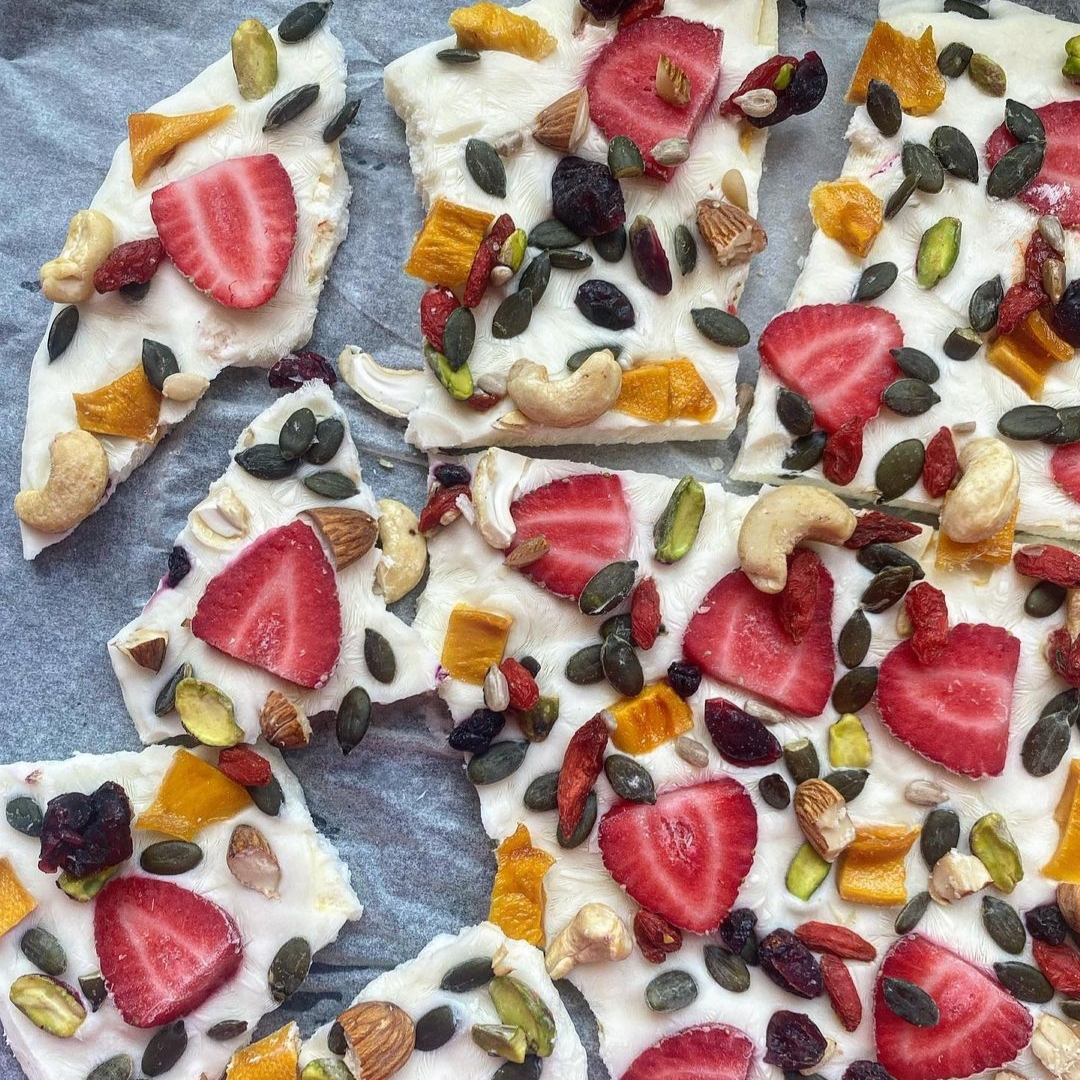 Frozen Yogurt Bars
February 15, 2023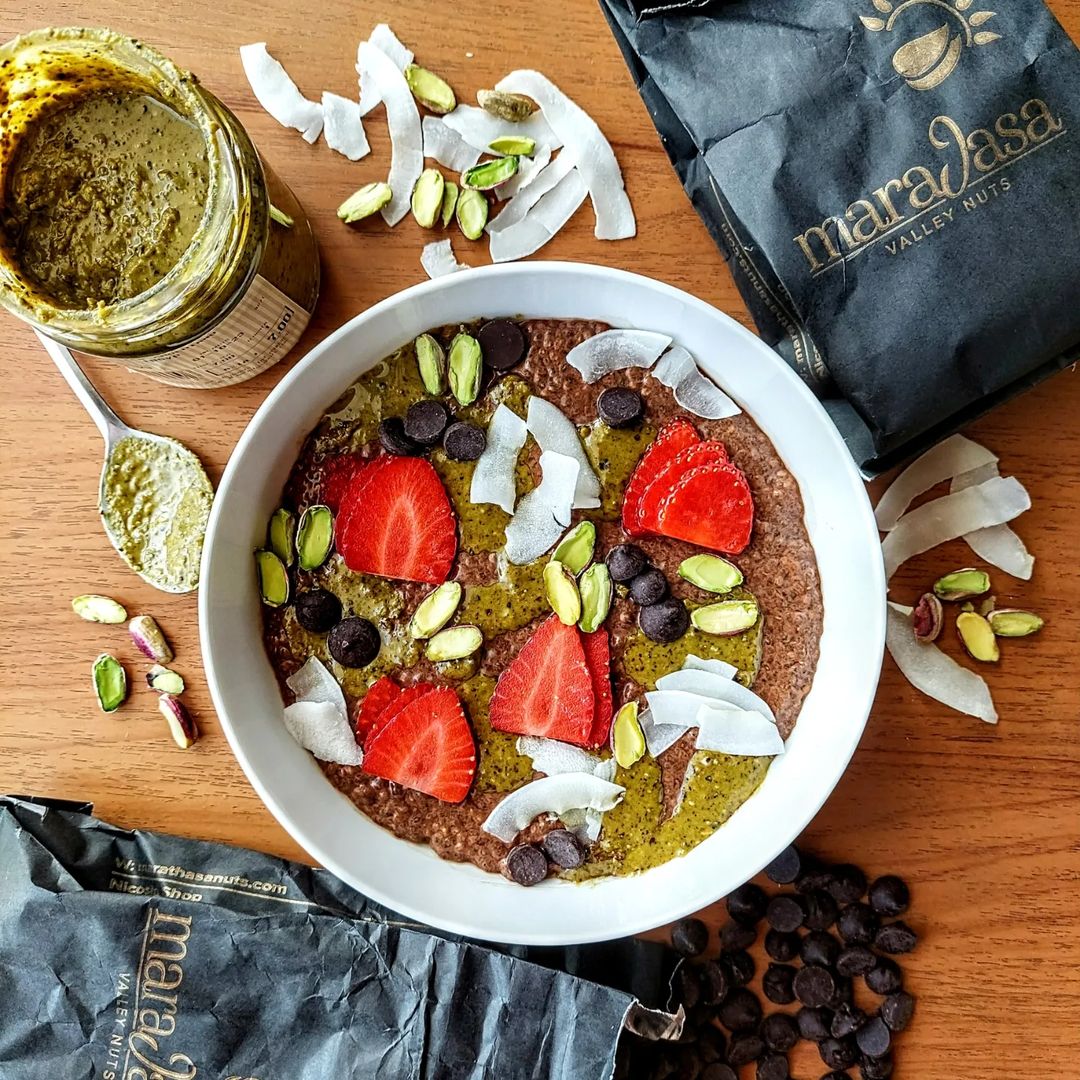 Chocolate chia pudding topped with pistachio butter
May 23, 2023
Cranberry Pistachio Biscotti
Method:
Cranberry Pistachio Biscotti
Preheat the oven to 180°c in the air on the middle rack.

In a bowl, mix the flour, baking powder and salt. Set aside.
In another bowl, beat the coconut oil with the sugar with a whisk (or mixer) until they are homogenized.
Next, mix the vanilla extract with the lemon zest and juice, followed by the eggs. Mix until they are homogeneous.
Add the flour mixture into the bowl with the liquid ingredients and mix well until they are homogenized.
Then add the pistachios and cranberries. Mix gently with a spatula.
Inside a silicone sheet (or baking tray with greaseproof paper on the bottom) divide the dough in half and form two oblong logs measuring 30cm long x 5cm high. Wet your hands so you can shape the dough. If the dough is too soft, you can let it chill for 10 minutes in the fridge before forming the logs.
Bake for 35 minutes or until the logs are slightly puffed up and lightly browned. Remove from the oven and let them cool for 10 minutes. Reduce the oven temperature to 140°c.
Once the 10 minutes have passed, cut the logs into slices of about 6-7cm, where about 16 pieces will come out. Place each slice cut side back on the baking sheet and cook for another 4-5 minutes on each side (for 8-10 minutes total cooking time) until dry and lightly browned. If you like your biscotti extra crispy, you'll want to go up to 15-16 minutes (about 7-8 minutes on each side) on the second bake.
Remove the biscotti from the oven and let them cool completely on a wire rack.
Melt the white chocolate and place it in a small cup, then dip the tip of each biscotti into the white chocolate and place them in the pan until set.
Store in a dark place for 2-3 weeks, preferably in an airtight container.
aeKitchen Diary by Evdokia
Stay in touch for new products, recipes and offers!