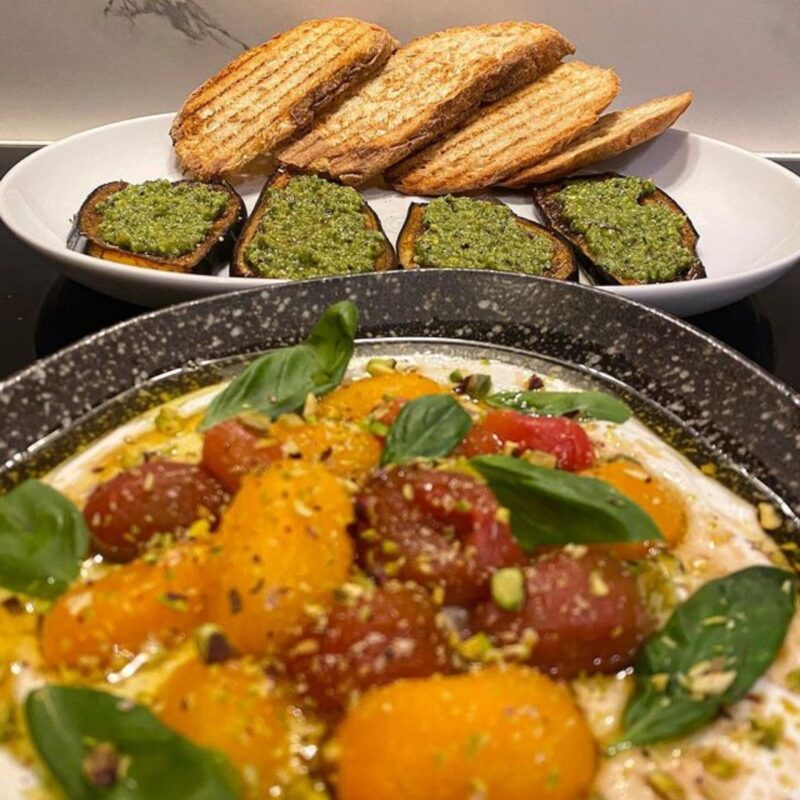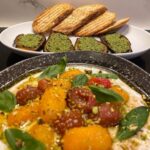 Eggplant Steak
July 20, 2023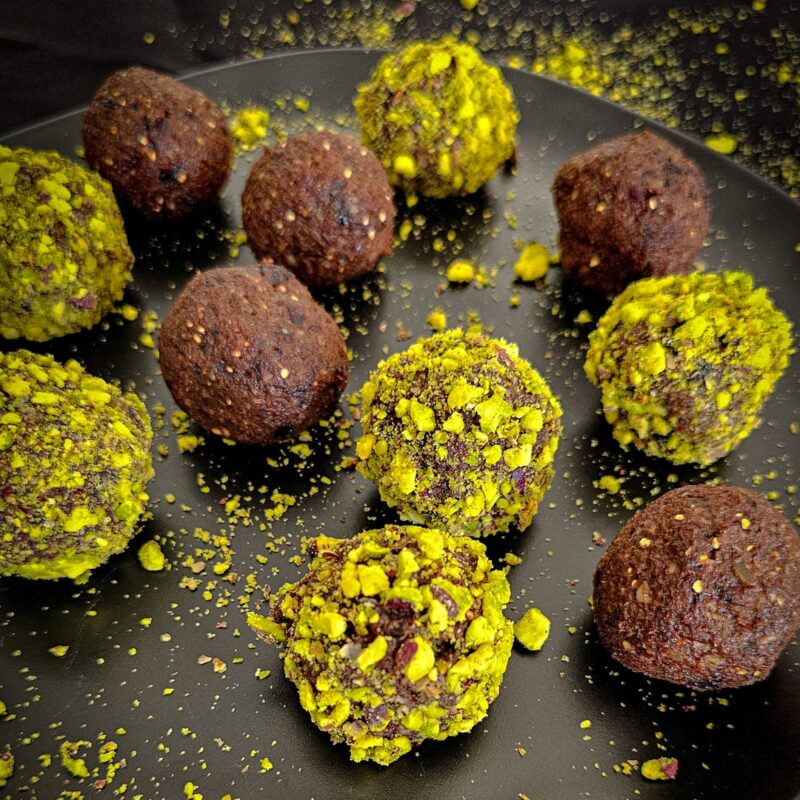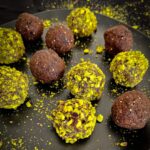 Protein Balls
September 6, 2023
Method:
In a bowl, mix the milk with the vinegar and set aside. We ONLY do this with plant milk to create something like buttercream.
In a bowl, add all the solid ingredients and mix very well with a whisk, so that there are no lumps.
In another bowl, mix all the liquid ingredients and add them to the bowl with the solid ingredients. Be careful that the liquid ingredients are not hot. Mix very well with a whisk.
In 2 round pans, put greaseproof paper on the bottom and divide the mixture into them.
Bake in a preheated oven at 180°c in the air on the middle rack for about 30-40 minutes or until it is cooked i.e. when inserted the knife comes out dry.
After they are cooked, take them out of the oven and leave them alone for 15 minutes. Then we take them out and place them on trays until they cool completely.
In a bowl, add the whipping cream, powdered sugar and beat until fluffy. Then add the chocolate and continue beating until they are homogenized.
On the tray, where we will make the cake, make a circle with pieces of non-stick paper and add the first sponge, then put enough of the chocolate we made in the middle and with the second sponge press slightly to make it sit. We continue in the same order. Cover the cake with the chocolate. After we are done, we CAREFULLY remove the pieces of non-stick paper. We put these in order not to dirty the vessel in which we put the cake.
Finally, garnish with the grated dark chocolate and add the fruit. If the fruits are frozen, take them out of the freezer 1 hour before and put them in a colander.
AE Kitchen Diary
Stay in touch for new products, recipes and offers!