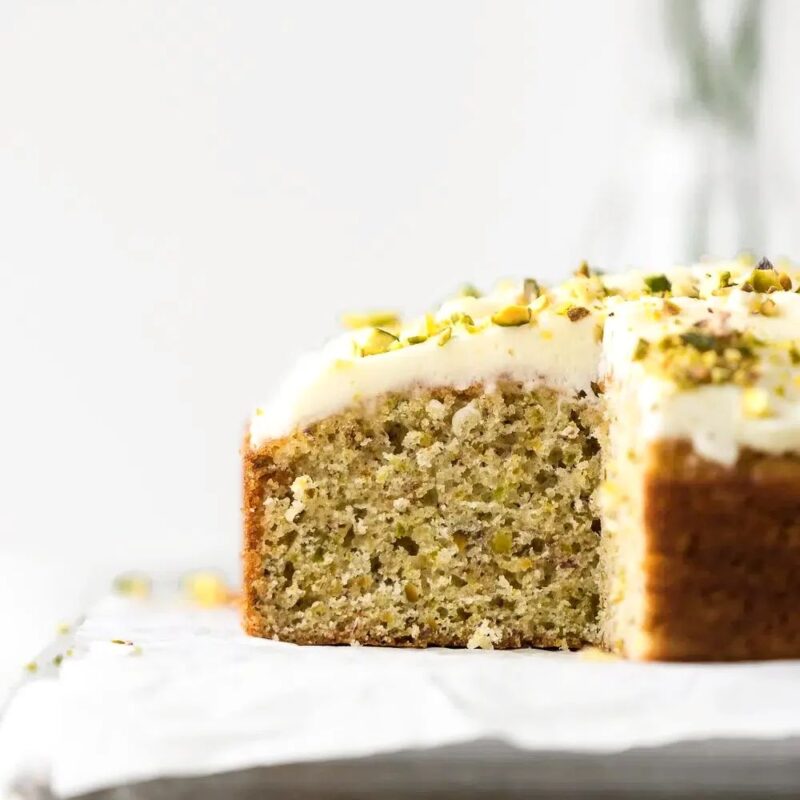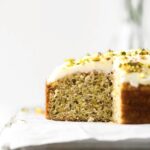 Pistachio Lemon Cake
June 28, 2023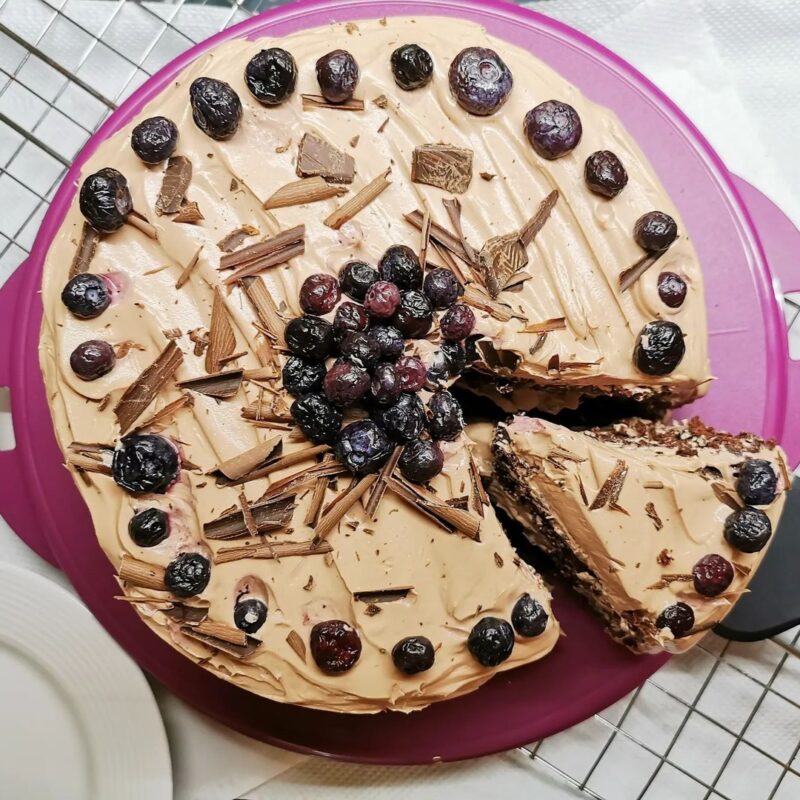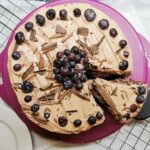 Praline Cake
August 29, 2023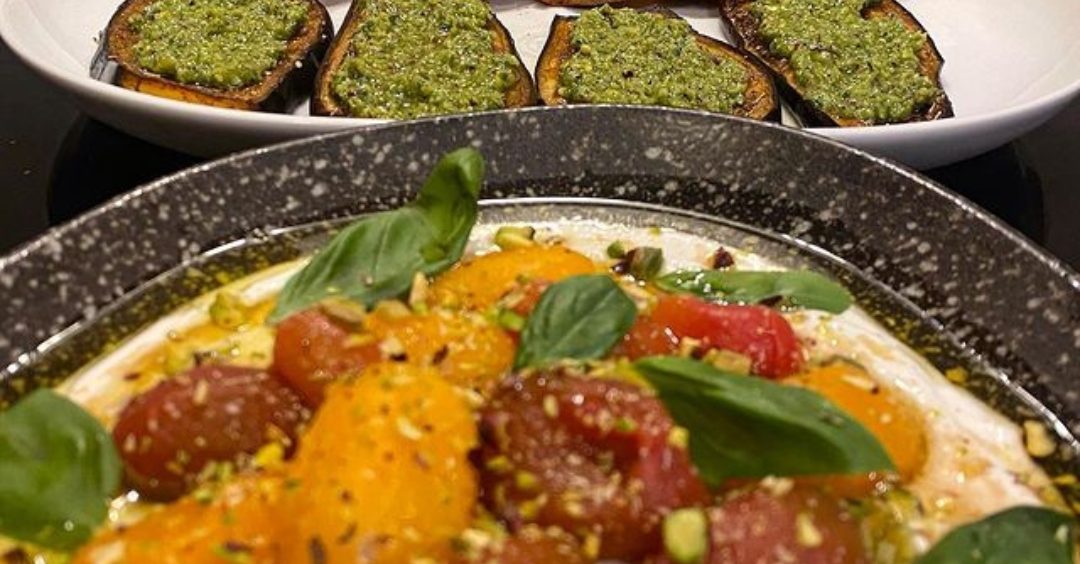 Method:
Pistachio Pesto: 
Grate Parmesan and pecorino. Transfer to a bowl and set aside.
Blend on high: garlic, lemon juice, pistachio nuts, basil leaves and olive oil, and salt and pepper for taste.
Add reserved grated cheeses and blend on medium-high until well combined.
Set aside.
Eggplant Steak
 

Preheat oven (200 °C)
Cut the edges of the eggplants to make slicing easier.
Cut vertical slices from top to down.
Sprinkle some salt on the steaks and cover with a paper towel for 30 mins.
Make the marinade using all herbs and olive oil.
Score the eggplant slices.
Marinate the eggplant slices (half the marinade)
Cook for 20 mins or until the eggplant steaks are cooked through. Marinate halfway through with the rest of the marinade. Keep checking during the last 3-4 mins, some slices may be cooked at different times.
Feta & Ricotta spread:
1. Cherry tomatoes
 

In a saucepan, boil the tomatoes for about a minute or so.

 

Immediately plunge them into a bowl with ice water.
Peel the skin off the tomatoes and set aside in a bowl.
2. Spread:
Blend well: feta, ricotta, garlic

 

Add yogurt and mix well to combine.

 

Transfer on a plate. Place tomatoes in the middle of the spread.

 

Mix honey, olive oil and balsamic vinaigrette and drizzle on top and the side of the spread.

 

Sprinkle some finely chopped pistachio and decorate the plate with some basil leaves.
Plating:
 

Toast 4-5 sourdough bread slices.

 

Add pistachio pesto on top of the cooked eggplant steaks and spread evenly to cover the steak – quantity depends on you, adjust to your liking.

 

There are two nice ways to enjoy this dish:
   

Eating the eggplant steak just like a meat steak and dipping the bread to the spread, OR

   

Making a bruschetta-style side dish: spread the tomatoes/fetta and ricotta spread on bread (your butter) and place the eggplant steak with the pistachio pesto on top.
Part Thyme Kitchen
Stay in touch for new products, recipes and offers!